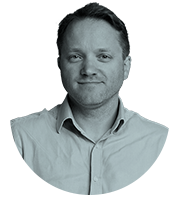 James Roy
Managing Director

You could say that James has his dream job – he's wanted to design yachts since he was a child. Driven and tenacious, he found his route into the industry while at school. He admires people who push the boundaries in business, following their vision to its fruition. James puts his success down to being able to spot opportunities and make them happen.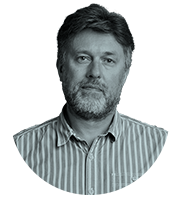 Gary Rossall
Engineering Manager

With a lifelong love of sailing and a passion for engineering, Gary hadn't considered that he could do a degree in Naval Architecture; when he found he could his future was decided. He's still happiest when he's on the water but his favourite thing about his job? Seeing a project progress from start to finish, instead of just a small part of it.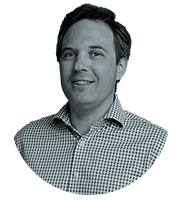 Lee Archer
Principal Project Manager

As Principal Project Manager, Lee is invested in each project. His robust determination and enjoyment of the daily challenges ensure that every project is progressed to the planned conclusion. Away from work, outdoor pursuits are his thing – sea kayaking to hiking in the mountains, although a nice meal with good company will always be welcome!
Alex Meredith Hardy
Principal Naval Architect

If Alex had followed the first bit of careers advice he was given at school, he may have become a scaffolder, but thankfully he also saw "Naval Architect" on the list, and the rest is history. When he's not working, he loves to be on – and in the water – swimming in the sea no matter the time of year.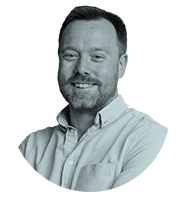 Simon Brealey
Principal Mechanical Engineer

According to Simon, his team design the parts of a boat nobody gets to see, but without which it wouldn't work. (At least that's what he tells the Naval Architects…!) Away from work his favourite pastime is mountain biking – he doesn't get to do too much downhill racing these days, but he still ventures out every week.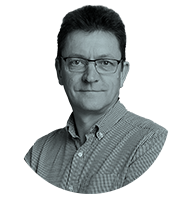 Andy Douglas
Principal Engineer – Structure

As head of our team of structural engineers, Andy has a wealth of experience, including leading the structural team for the design of RV Triton – a prototype 100m trimaran for the Royal Navy - the first vessel of its kind. Along with his love of all things mechanical, he loves being in the mountains, having completed the Tour of Mont Blanc – a 170km trek through 3 countries.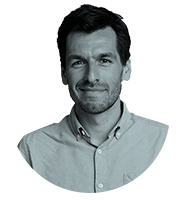 Adrien Thoumazeau
Research and Development Coordinator / Naval Architect

Originally from Brittany, Adrien has been a Naval Architect since his 20s. Having moved into research and development, his role is now a dual one - designing and also collating and distributing new ideas and innovations. Outside work he's busy too – often getting up at 4:30 to go surfing before work.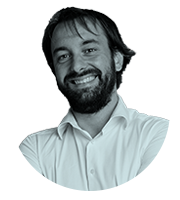 Matteo Magherini
Business Coordinator / Naval Architect

Matteo thinks that perhaps his Italian directness might sometimes be a little much for his more reserved English colleagues, but his natural warmth and friendliness have made his new dual role something he enjoys, giving him a real contrast between the sociability of business development and the technical aspects of engineering projects.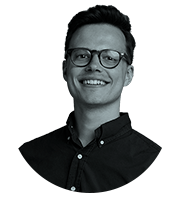 Ellis Karsenbarg
Marketing Coordinator

Sociable and collaborative, Ellis loves the fact that Lateral® will always strive to accommodate clients' requests to ensure the best (and most elegant) result. If he wasn't doing this job? He'd be sharing his love of cooking by buying a food truck, like the movie Chef.